M&M Floors, Inc. specializes in high quality, dust-controlled finishing of new wood floors as well as refinishing and restoration of existing wood floors. So much has changed in the last 15 years when it comes to refinishing of new and existing hardwood floors. The process is not dustless, no machine is that good, but the new dust containment equipment that we use will contain 90% of the airborne dust that one would normally find with the sanding process. We have the newest and most up-to-date equipment available. We have a wide range of stain choices to choose from including some of our own custom blends. We use the best quality finishes in the industry to give you a beautiful, long lasting hardwood floor.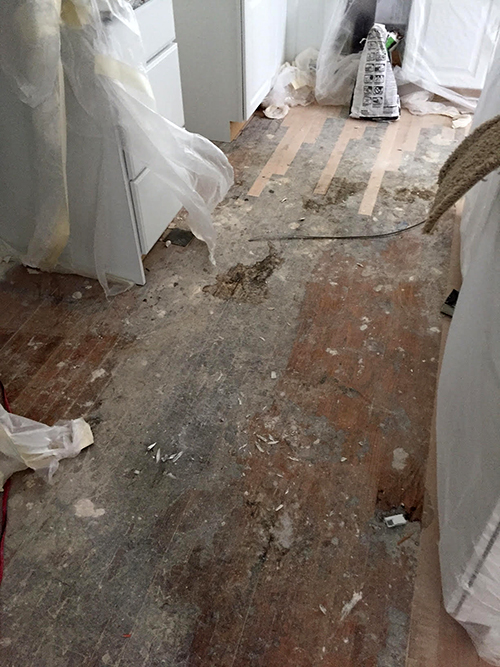 Hardwood Flooring Before Refinishing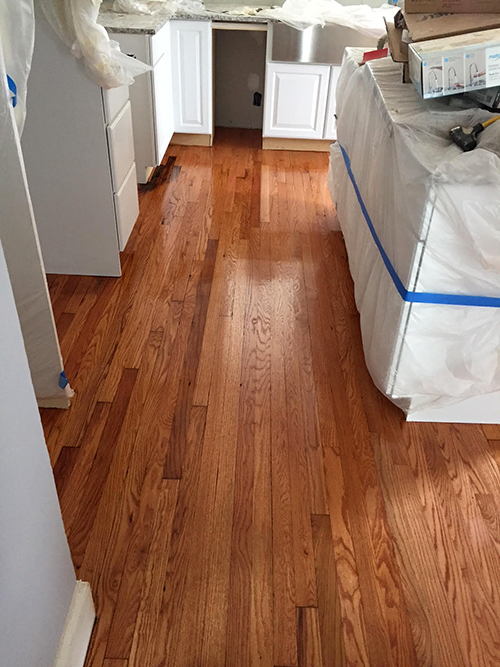 Hardwood Flooring After Refinishing
There are a lot of companies out there that will use cheap finishes and do a quick job that will last only 3-5 years. Our expert mechanics are exceptionally trained and will do the best quality job using only the newest, highest quality and most durable stains and finishes in the industry giving you an exquisite floor that will last 15-20 years if maintained properly. We know refinishing hardwood floors can be a disruptive process. We strive to make it as easy and efficient as possible for you. Our entire company, from our friendly office staff and extremely knowledgeable estimators to our highly skilled mechanics, will walk you through the entire process step by step, helping you decide on stain colors, water based versus oil based finishes, drying time and scheduling. If you use us for your flooring project we will give you a beautiful, long lasting finished product! There is no other company in the Northern Virginia area that has been doing floors for over 45 years.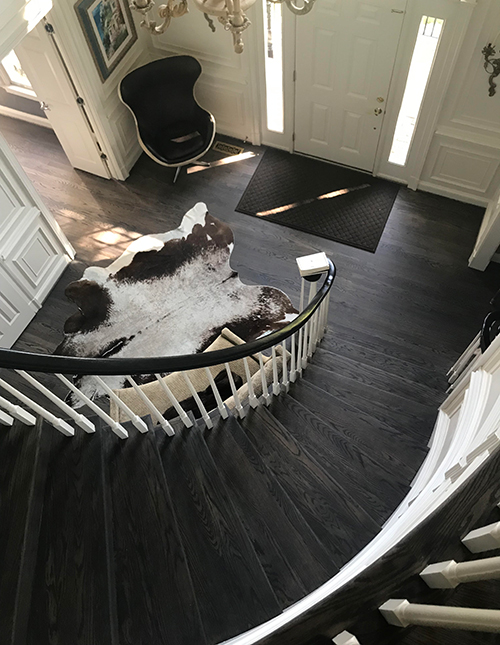 Custom Stain with Flat Finish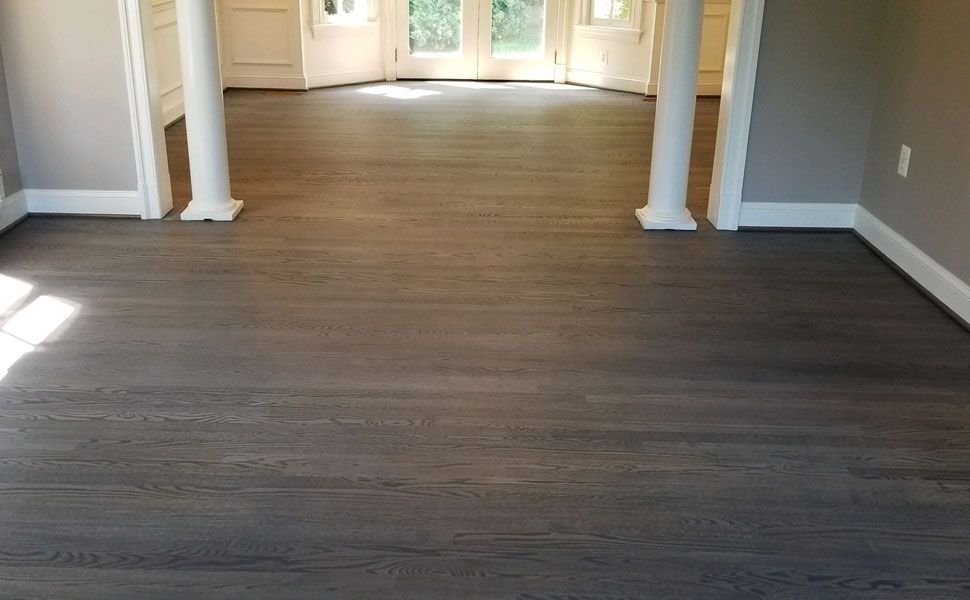 Custom Gray Stain